Batch actions allow you to select multiple pulses and perform actions to that batch of pulses all at once.
To perform batch actions, hover over the color bar to the left of a pulse and select the checkbox to select it.
As you select pulses, a bar at the bottom will appear with the number of pulses selected in total.
This bar will also include the batch actions you can perform with the selected pulses. You can archive pulses or delete them. You can also move them to another group on the same board or move them to a different board altogether.
If you choose to move the pulses to another board, you will get the list of all your boards, and you can also search for a particular board.
Next, you will need to choose a group on the board you are moving the pulses to.
You can also change the column inputs for multiple pulses at once. For example, you can change the status for multiple pulses to "Done" all at once, or you could assign the same person to multiple pulses at once.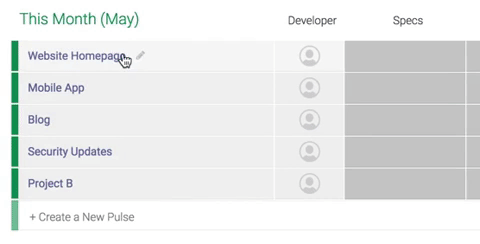 If you have further questions or suggestions about batch actions, feel free to contact us anytime! We're here 24/7 to assist :)